BUCKS COUNTY BASEBALL CO. TO HOST BOBBLEHEAD EXCHANGE IV ON JULY 13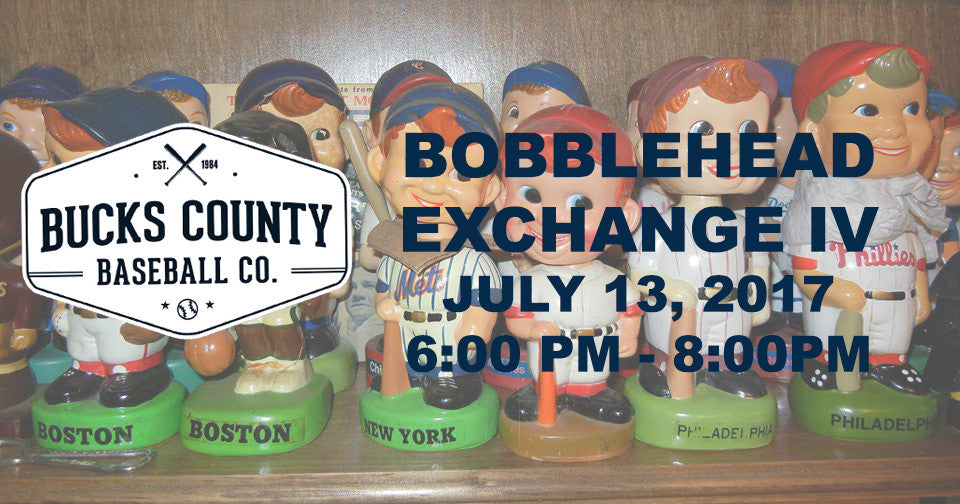 Back by popular demand, Bucks County Baseball Co. is pleased to announce our fourth Bobblehead Exchange on Thursday, July 13, 2017 from 6:00pm - 8:00pm.

Thanks for everyone's feedback on potential dates. Since it is the summer, we decided to try to have our next Bobblehead Exchange on a weekday. We hope that everyone can attend.

Special DISCOUNTS for ALL attendees!
Click Here to RVSP to our events page. 

Bring your extra bobbleheads or ones you are just looking to trade. We will have tables setup for everyone to trade, exchange or just want to show off that rare SGA! We will have a full compliment of 2017 Phillies SGAs available for sale or trade.

Additional details to be announced shortly. If you have any questions, please visit our website or reach out to us by phone at 267-878-0222 or email info@buckscountybaseballco.com
---
---