Levittown-Area Residents Preparing To Journey West For Super Bowl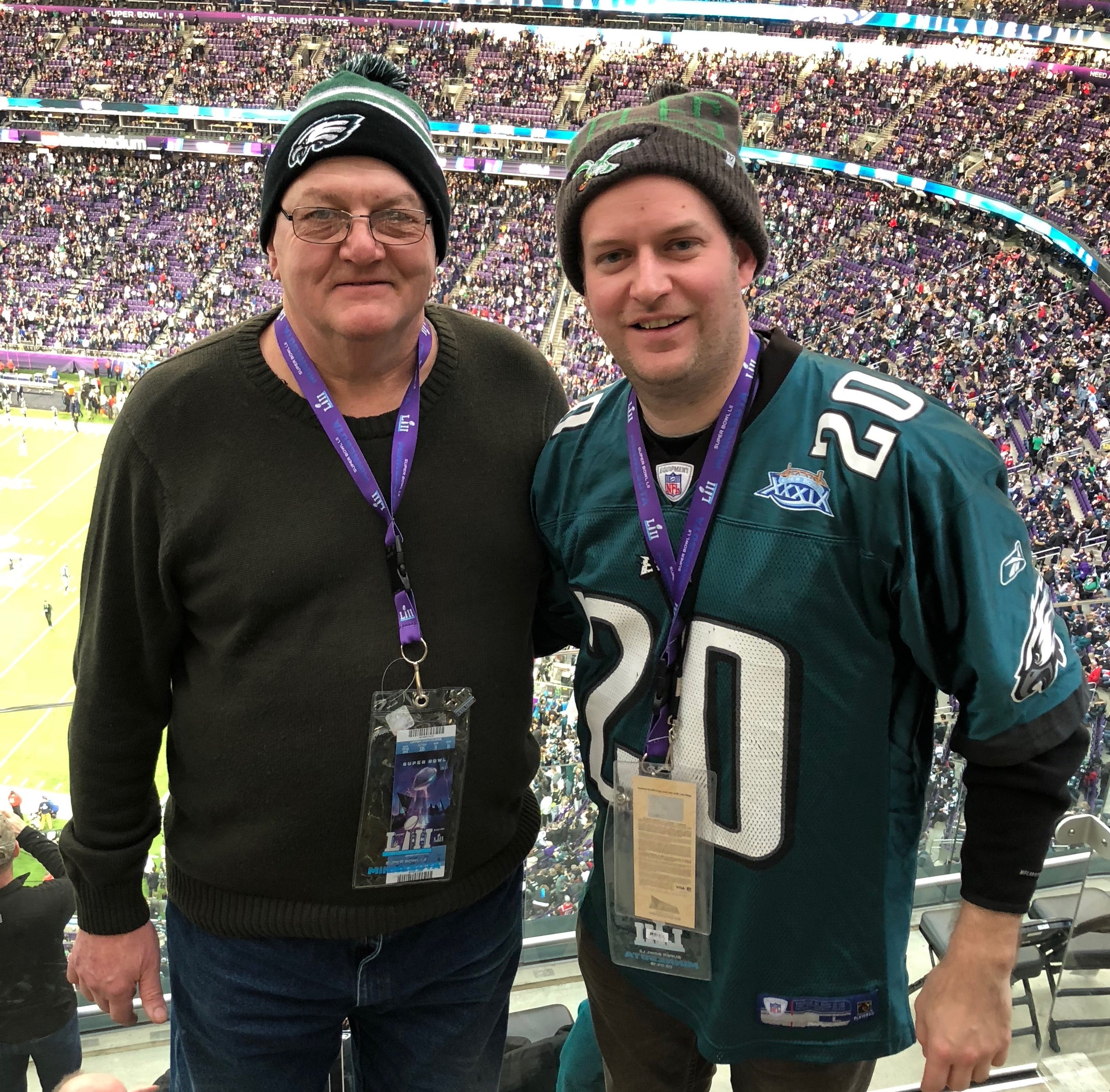 Levittown Now: January 30, 2018
By: Erich Martin
As the time ran down on the clock during the NFC Championship game earlier in the month, many die hard Philadelphia Eagles fans were faced with a pressing concern: How were they going to get to the Super Bowl?
And so the prep for a cross-country journey began for some fans in Bucks County.
Kim Rock, a realtor out of Langhorne, decided before the championship game even started that if the Eagles won, they were going to find a way to get out to Minneapolis.
"We decided that if we were going to miss the championship, we were definitely going to the Super Bowl," Rock said.
The realtor is traveling out to the Midwest on Super Bowl Sunday with her husband, Ben, and their friends, Amy and Al Kinder. While travel is set up, the group has a unique problem – no tickets to the game itself.
If the group can't find season ticket holders who will not be using their Super Bowl tickets, Rock hopes to strike a deal. Otherwise, the group will resort to Stubhub or another ticketing service.
"I think that this is just a once in a lifetime opportunity," she said.
If the group has the ability to go out and see their Eagles, they would be crazy not to, Rock explained.
The Rock family has relatives in Minnesota and is looking forward to using this chance to see them after not seeing the couple for a long time.
Kathleen McFadden, an area preschool teacher, has been donating to the The Barkann Family Healing Hearts Foundation all year. The foundation decided to do an extra drawing of Super Bowl tickets and the lifelong Eagles fan's name was called.
"I'm still in shock, I can't even believe it," McFadden toldLevittownNow.com.
Although all four members of the family are going to Minnesota, McFadden only won two tickets, She said the family decided to send Brandon and her son to the game.
McFadden will be traveling out to Minnesota with her husband, Brandon, and her two young kids. The family is using the trip as a miniature vacation and plans to be active for the entire duration of their trip, including an Eagles pep rally and tailgate party.
The owners of a Bristol Borough shop that has become popular with sports fans will also have the chance to see the Eagles in the big game.
"It's incredible to have the opportunity to take my dad to the Super Bowl," said JP Lutz, one of the owners of Bucks County Baseball Co. on Mill Street.
JP's dad and store co-owner, Jim, will be driving out to Minneapolis while JP flies. Jim is driving so that he has a way to bring back all of the memorabilia he accumulates at the game. After all, selling sports memorabilia is something their Bristol storefront is known for.
"We're not going for a vacation," JP said. "We're going to root for our team."
Janna Jonigkeit is a travel agent with Magical Mouse Travel in Levittown. The agency specializes in aiding travelers with their trips to disney World, but is also experienced in sending Bucks Countians to other destinations.
Jonigkeit helped the McFaddens to book their trip, including their flight and a rental car.
"For me, this was just my friend in need, and I wanted to help her," Jonigkeit said.
The difficulty in preparing for a last-minute trip like one to the Super Bowl, according to the travel agent, comes from a lack options and high prices.
Regardless of how families are getting there or whether they're going into the game, it seems like the feeling is that the Birds have a good chance in this year's big game.
"I can just feel it, it's our year," McFadden said.
---
---