LORETTA CLAIBORNE BOBBLEHEAD TO HELP SUPPORT SPECIAL OLYMPICS PA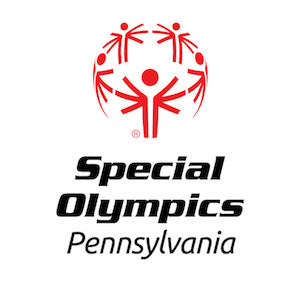 Bucks County Baseball Co. is proud to partner with Special Olympics Pennsylvania to offer a very special, Loretta Claiborne Bobblehead.
 

This limited edition bobblehead was originally part of the York Revolution minor league baseball team's Disabilities Awareness Night on Friday, July 15, 2016 and was only distributed to fans in attendance.
 
The cost of each Loretta Claiborne bobblehead is $25.00 + shipping. Proceeds of the sale of this bobblehead will go directly to Special Olympics Pennsylvania. Quantities are limited and available on a first come, first serve basis.

Click Here to reserve your very own bobblehead today.
 
"We are excited to be able to give back to the community in such a unique way. Your contribution towards this Loretta Claiborne bobblehead will help support Special Olympics PA's state-wide programming " said Bucks County Baseball Co. owner, JP Lutz.
 
Loretta Claiborne is an American global speaker and Special Olympic World Champion. She has been honored with the 1996 Arthur Ashe ESPY Courage Award and was the first Special Olympics athlete elected to the Special Olympics International Board of Directors.
 


She has competed in 6 Special Olympics World Games and has completed over 25 marathons, placing in the top 100 women finishers of the Boston Marathon twice.      Claiborne was born partially blind and was unable to talk or walk until the age of four. In 2000, Claiborne's life was the subject of "The Loretta Claiborne Story", a made for TV movie.
The following are highlights of her Special Olympics accomplishments:
In the 1983 world games, she won a gold medal in the mile run
In the 1991 world games, Loretta won a gold medal in the 13-mile half marathon, and the silver medal in the 5k run.
In the 1995 world games, she won 2 gold medals in singles bowling and in mixed double bowling.
In 1999, Loretta won a gold medal in the 13-mile run, and the silver medal in the 3k run.
In 2003, she won the gold medal in the 3k run, and the bronze medal in the mile run.
In 2005, Loretta won the silver medal in figure skating at the winter world games.

Please email info@buckscountybaseballco.com or visit www.buckscountybaseballco.com with any additional questions. 

For additional information about Special Olympics Pennsylvania, please visit www.specialolympicspa.org
---
---