NATIONAL SPORTS COLLECTORS CONVENTION IN ATLANTIC CITY, NJ AUG 3-7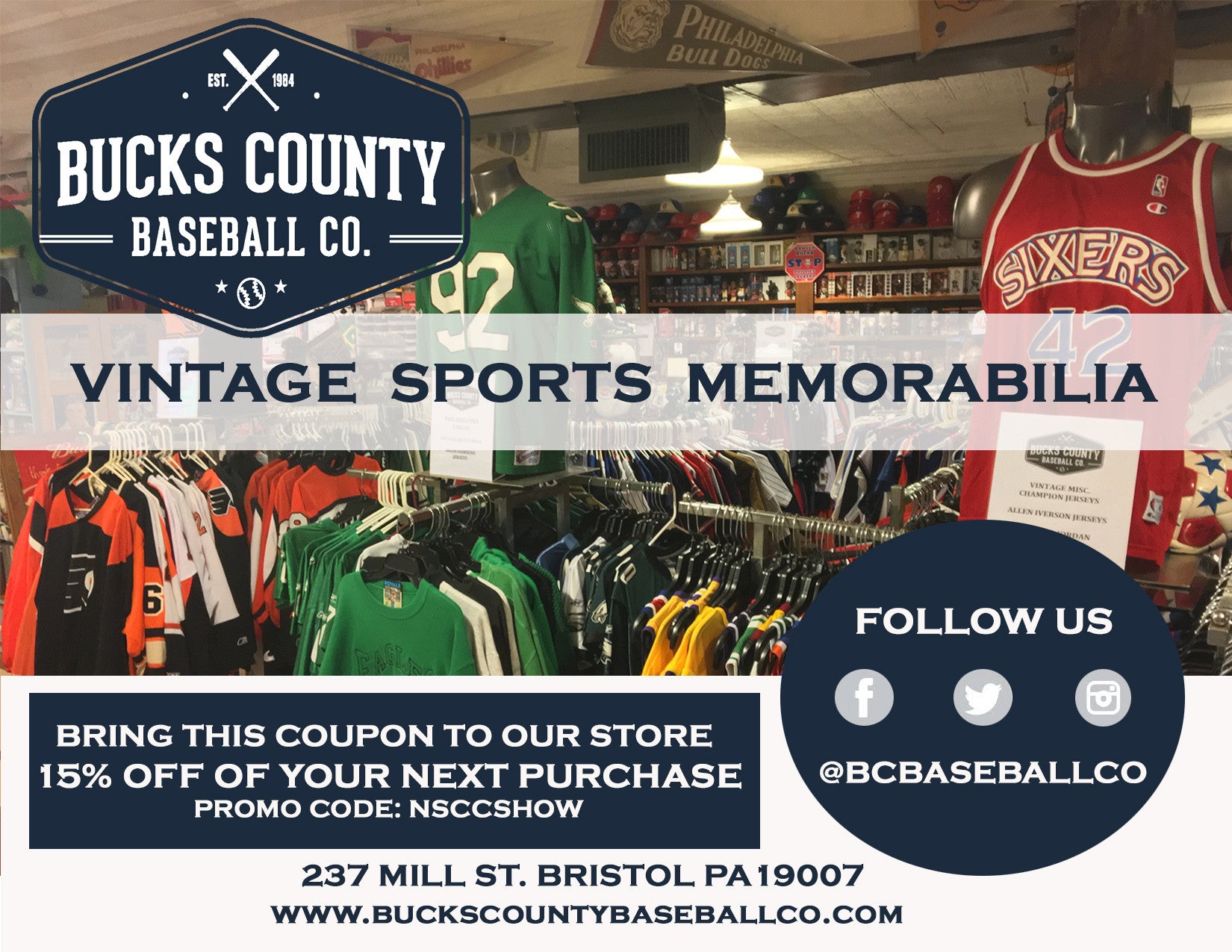 Bucks County Baseball Co is proud to be part of the 37th National Sports Collectors Convention (The National) at the Atlantic City Convention Center, 1 Convention Boulevard, Atlantic City, Aug. 3-7. Open to the public, the convention center will be transformed into a collector's paradise utilizing over 400,00o square feet, including 850 high profile exhibitors from around the country who are buying, selling and trading sought after sports/entertainment collectibles and memorabilia.
In addition to having high profile collectible exhibitors, the leading signature and game-used authentication companies, collectible auction houses, appraisal companies, licensed trading card manufacturers, collectible insurance companies, trade publications and national memorabilia companies will all be present on-site.
Scheduled to sign autographs at The National's TRISTAR Autograph Pavilion are approximately 130 high profile athletes including: Julius Erving, Mike Schmidt, Mariano Rivera, Hulk Hogan, Mike Tyson, Joe Namath, Mike Piazza, Johnny Bench, Joe Theismann, Martin Brodeur, Lawrence Taylor, Sugar Ray Leonard, Ric Flair, Donovan McNabb, Cal Ripken, to name a few. 
Twenty-six New York Giants players from the 1986 Super Bowl XXI team will be making an extremely rare public reunion and signing, Thursday, Aug. 4 at the TRISTAR Autograph Pavilion. Scheduled athletes' signings can be found by clicking here.  
The National's VIP, general admission and autograph tickets can be purchased on-site, throughout the show, at the Atlantic City Convention Center. Children 12 and under will be admitted free all week.
Visitors who purchase the VIP Experience get to attend the VIP Party and Sneak Peek as part of their package. The highlight of the VIP Party is the free autograph session between 3-4 p.m. This year, NHL Hall of Famer and former Rangers great Eddie Giacomin, former New York Yankees two-time (1977-1988) World Series champion Roy White, former New York Mets 1969 World Series champion Art Shamsky and former Philadelphia Phillies closer "Wild Thing" Mitch Williams will appear. The VIP Package provides entrance for one person to all 5 days of the show, including the Wednesday VIP Party and Sneak Peek. VIP's also receive an exclusive VIP Gift Package, 12 selected free autographs, one-half hour early admission each day, use of the VIP lounge and other great benefits.  
General Admission tickets are available for the Wednesday Sneak Peek which also provides an opportunity for free autographs from Giacomin, White, Shamsky and Williams.
General admissions tickets are $19 online or $22 at the door each day. VIP package is $129 online or $139 at the door. SuperVIP package also available.
Click Here for additional details
---
---